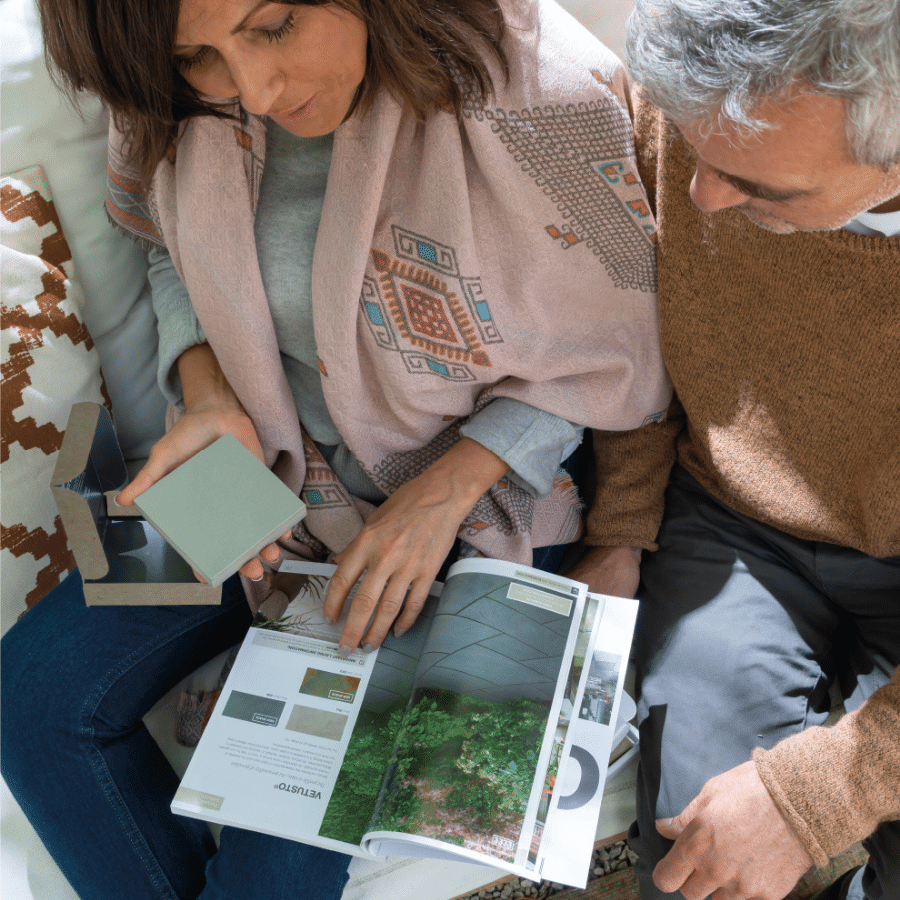 The Best Laying Patterns For Garden Paving Projects
Gone are the days when laying a patio meant the standard square or rectangle pattern; instead, you can choose a patio pattern that elevates your garden and improves the overall look of your outdoor space.
A wide range of patterns is available, with each paving pattern design catering to different styles and tastes, allowing you to create a stunning paved area that makes sitting out in your garden even more appealing.
Running Bond Paving Pattern
The running bond pattern, also known as the brick pattern, is a classic paving pattern that works well with all different types of slabs, especially porcelain paving like the Romeli paving stone. This paving pattern involves laying the slabs in a staggered formation, with each row offset by half the length of the stone in the row below.
The result is a visually appealing patio slab pattern that mimics the finish of traditional brickwork, making for a timeless look that can suit both modern and traditional gardens.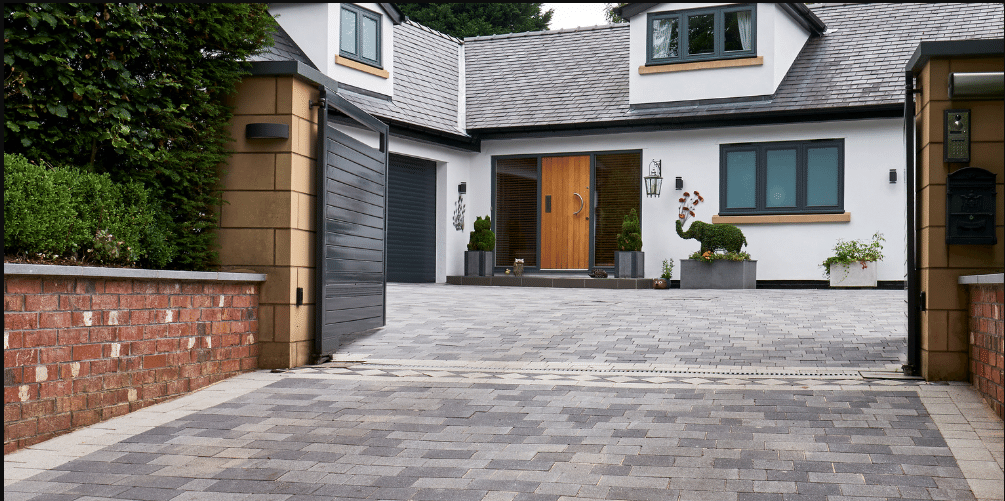 Herringbone Paving Pattern
One of the most beautiful patio patterns you can have is the herringbone pattern, an intricate and eye-catching design with slabs arranged in a V-shape, creating a zigzag effect. This interlocking paving pattern provides a beautiful visual effect while strengthening and stabilising your patio. Concrete stones like the Aged Riven can be stunning in these patio slab patterns. Circular Paving Pattern
The circular paving pattern design should be considered if you want a more unique and eye-catching design. The circular patio pattern involves arranging the slabs in a circular formation, creating a focal point or central gathering area on your patio space. These patio patterns are perfect for natural stone paving like Natural Limestone. Random Paving Patterns
If you prefer a rustic patio, you can always opt for a random paving pattern that involves arranging the patio slabs in no specific order. This design is stunning when executed properly and can add a creative, unique touch to your space. The random nature of this design means that you could use a range of different paving stones, but the Old Town Eco concrete paving would really suit this style.
No matter what paving pattern you choose, the key to a stunning patio is how well it is laid. Read up on our guides to laying porcelain, natural stone or concrete paving for a beautiful patio that you can enjoy for years to come.
If you want to get started on your patio journey, take a look at our range of paving or find a Bradstone Assured garden landscaper that can help you bring your vision to life.